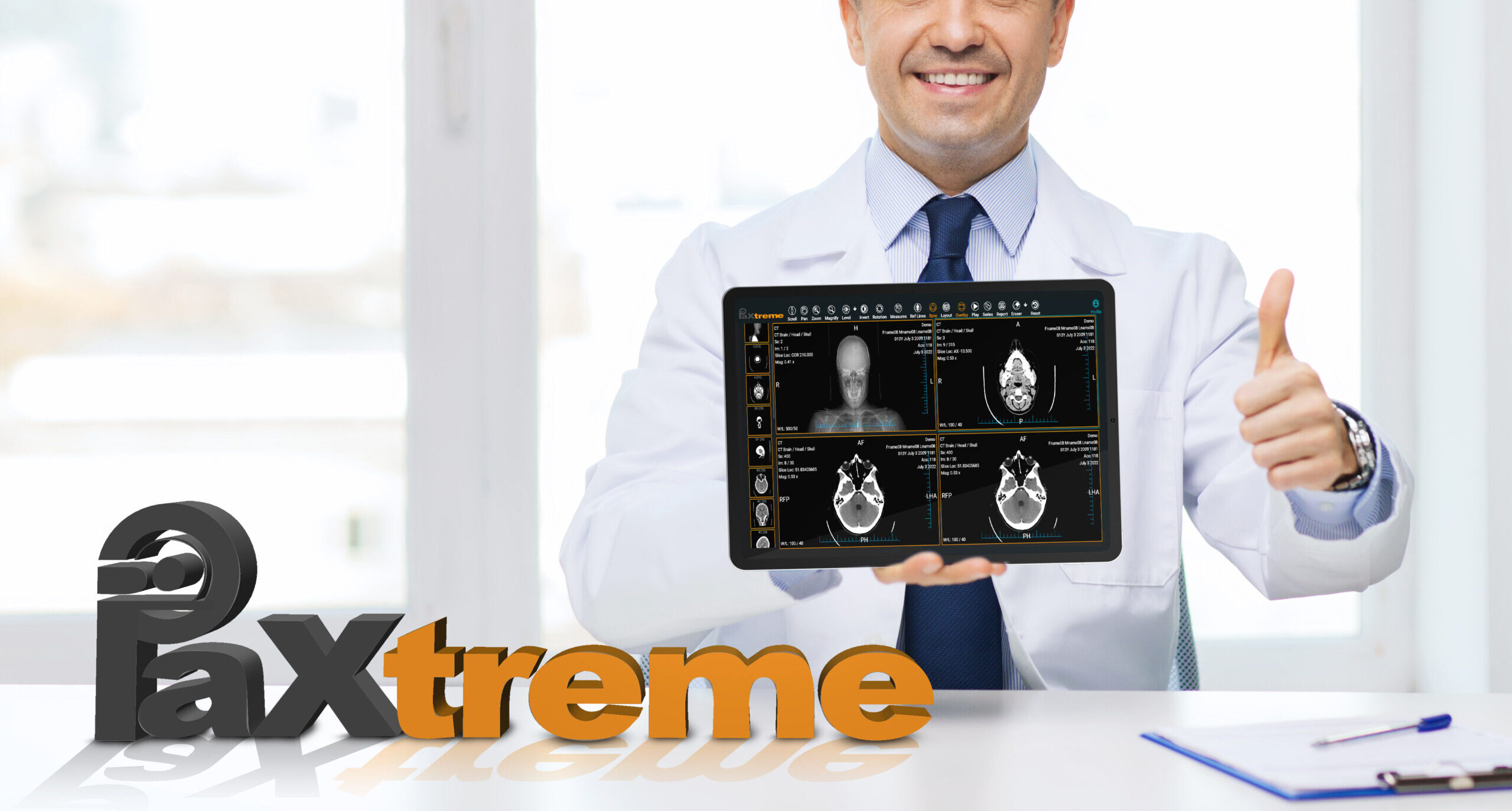 Unlimited modality connections.
Lossless image compression.
DICOM standard communication.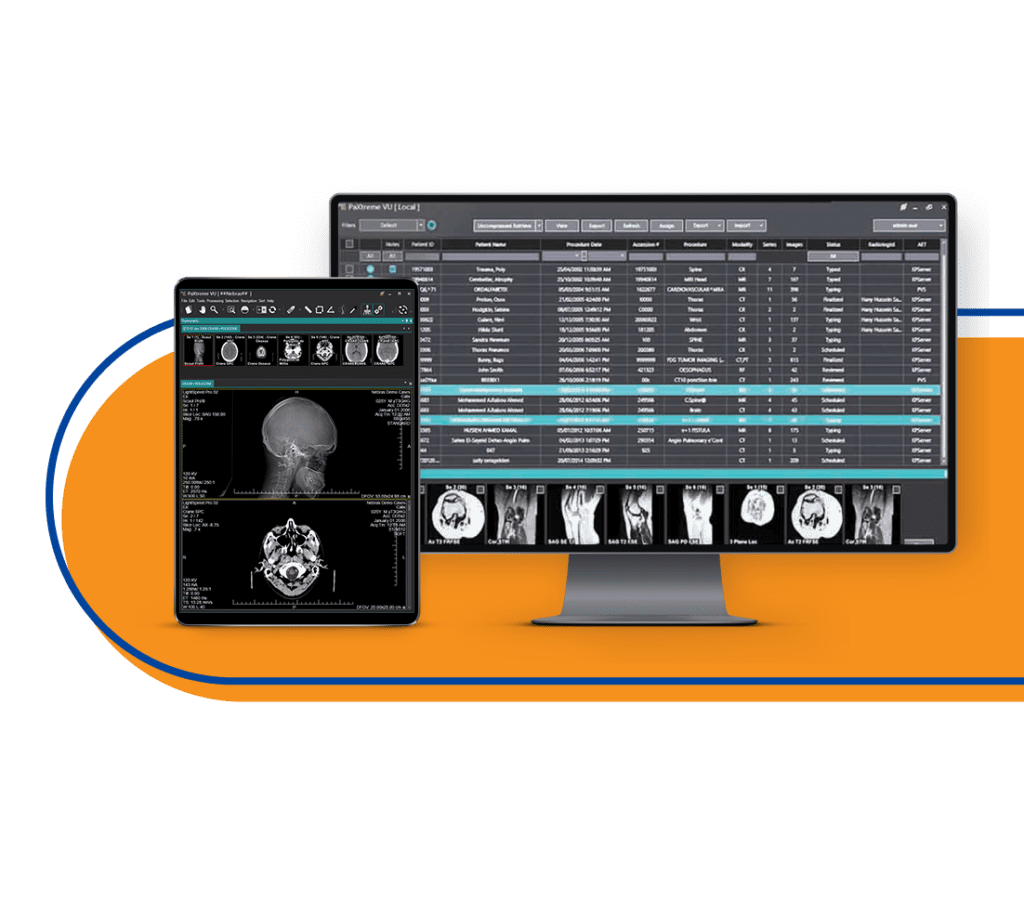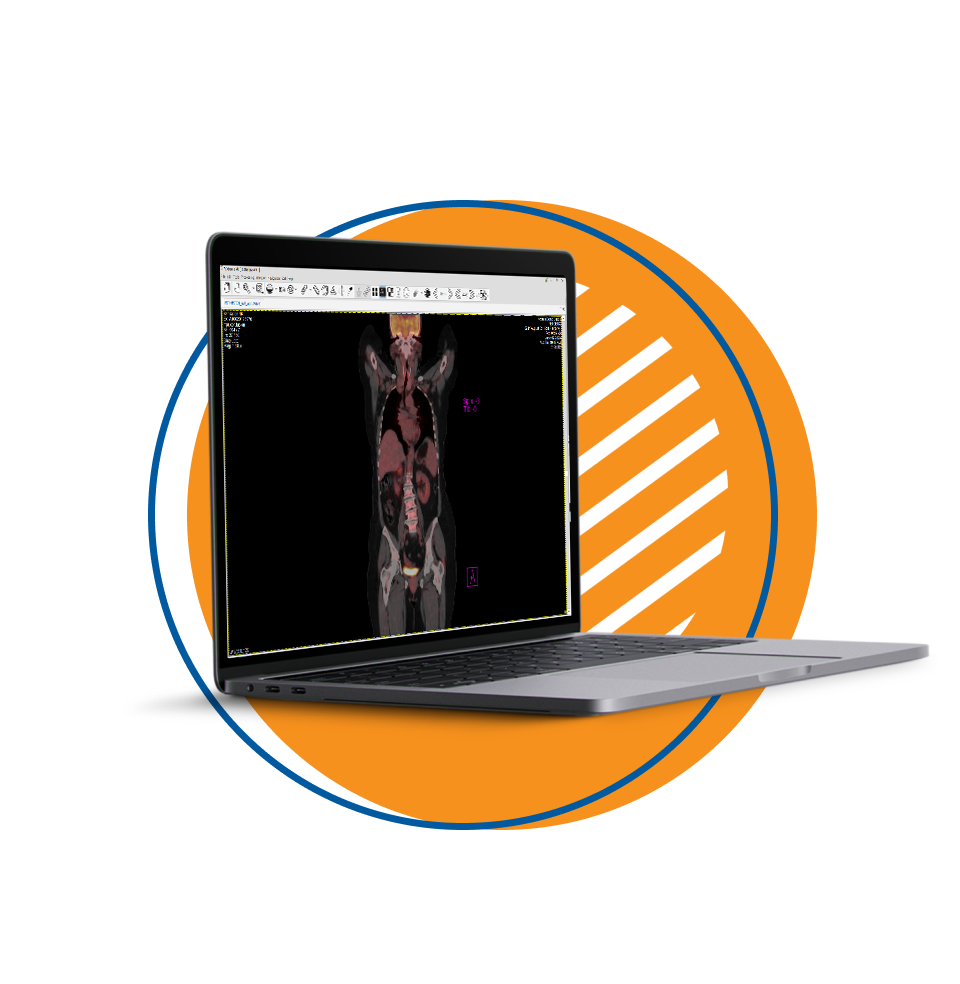 Remote system monitoring.
Multiple tiers of storage.
Automatic balanced tiers.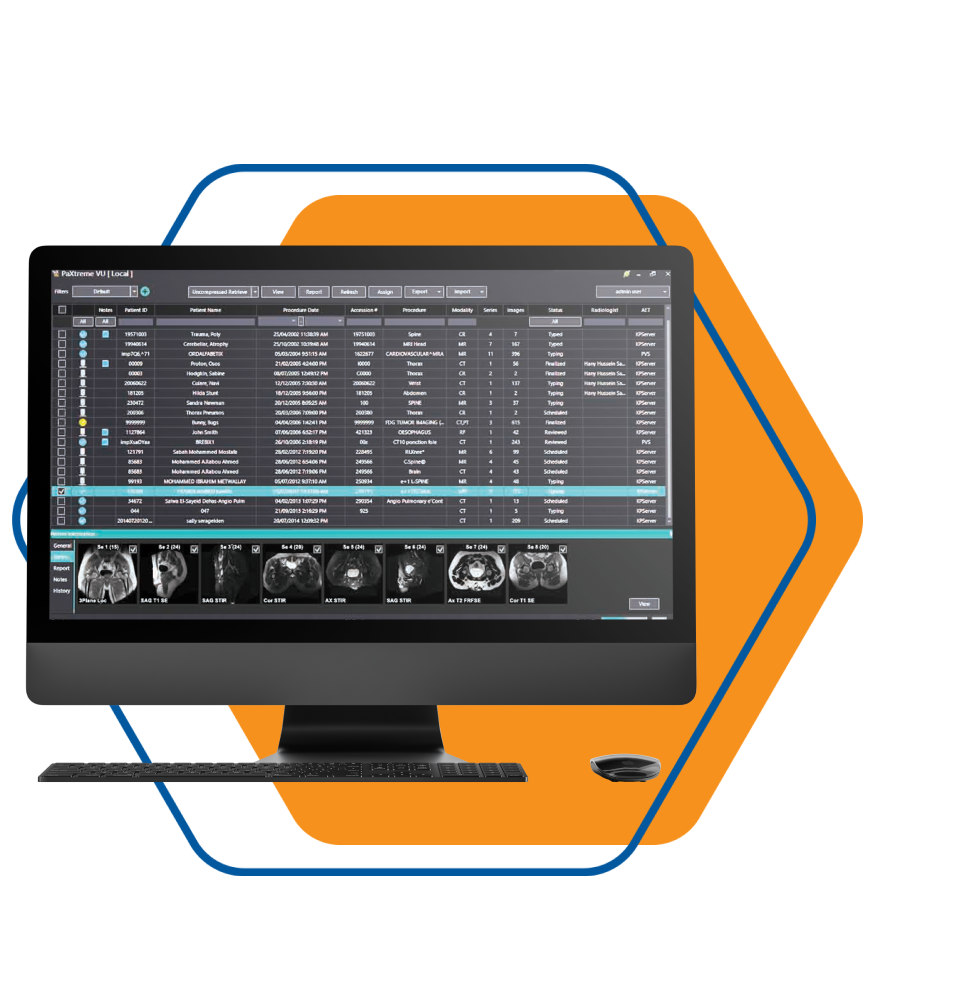 Virtual server management.
Multiple study matching criteria.
User security management.
Automatic manual study reconciliation.
PaXtreme VU software provides viewing and manipulation of radiological data including images, reports and study status.
PaXtreme VU software is an entirely web-based thin-client application using internet technology at the foundation of its design.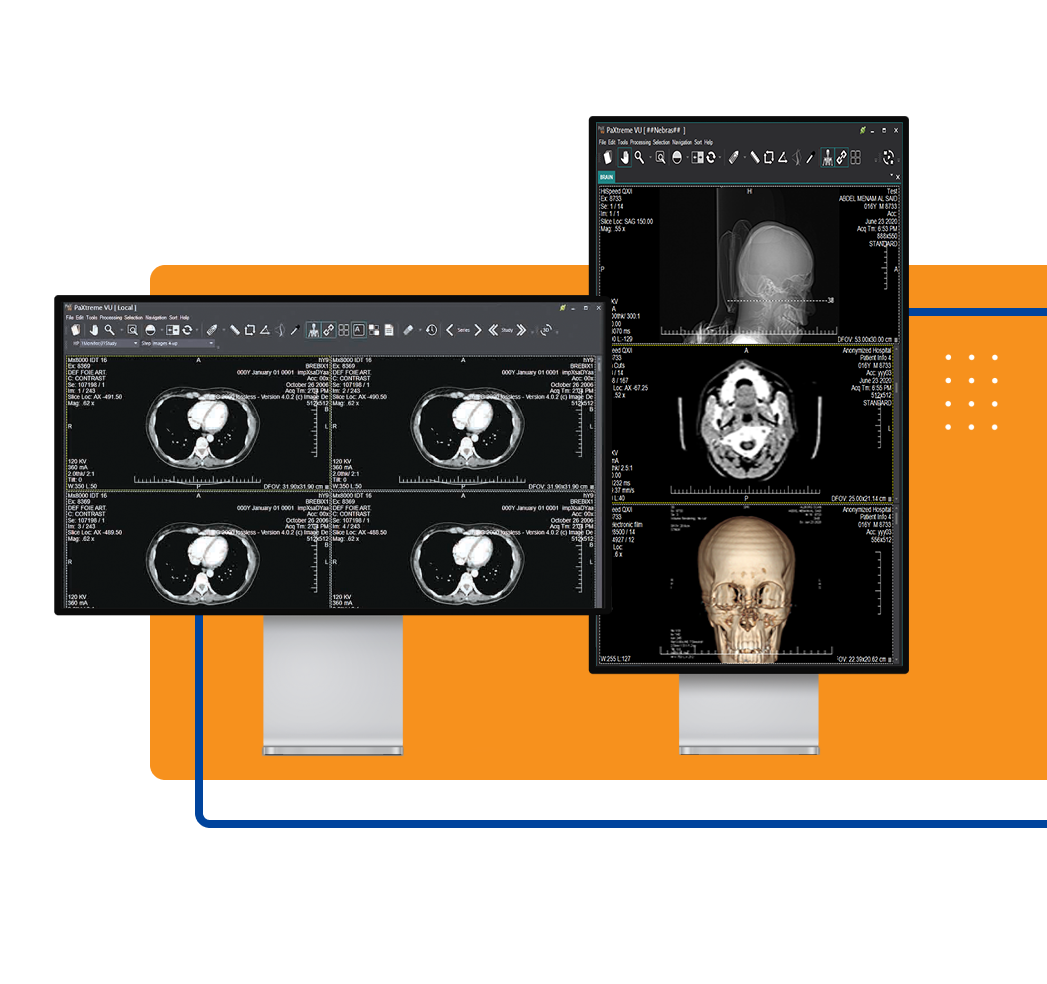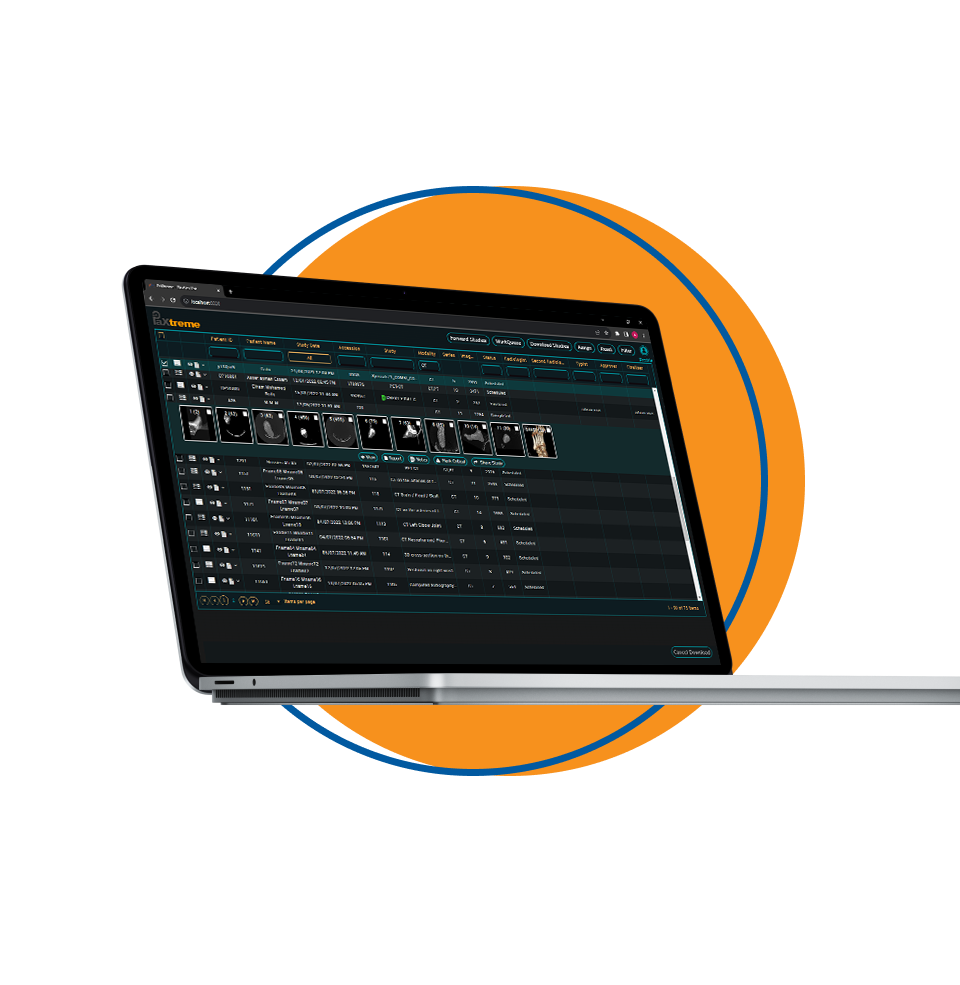 Customized profiles and multiple search filters.
Synced study notes & indications.
Manage default layout (series/images).
Cinema-playback of multi-frame sequences.
Window/level modalities presets.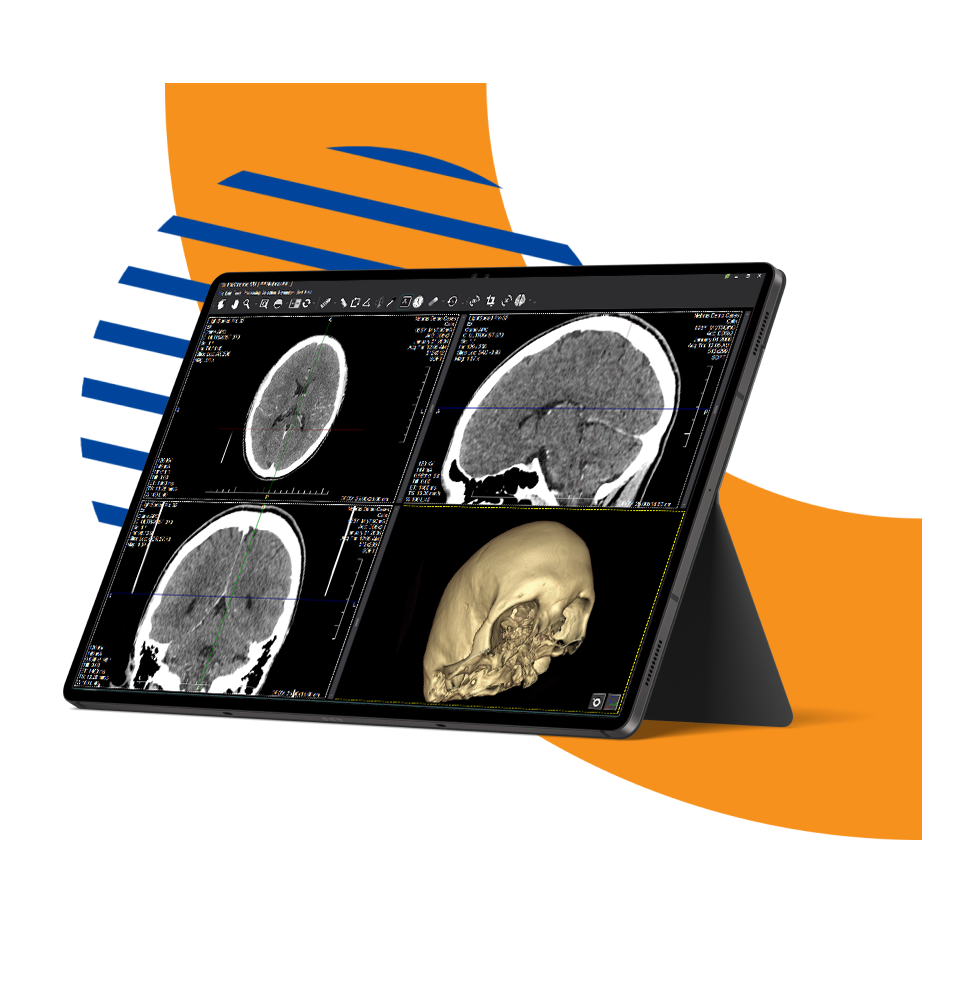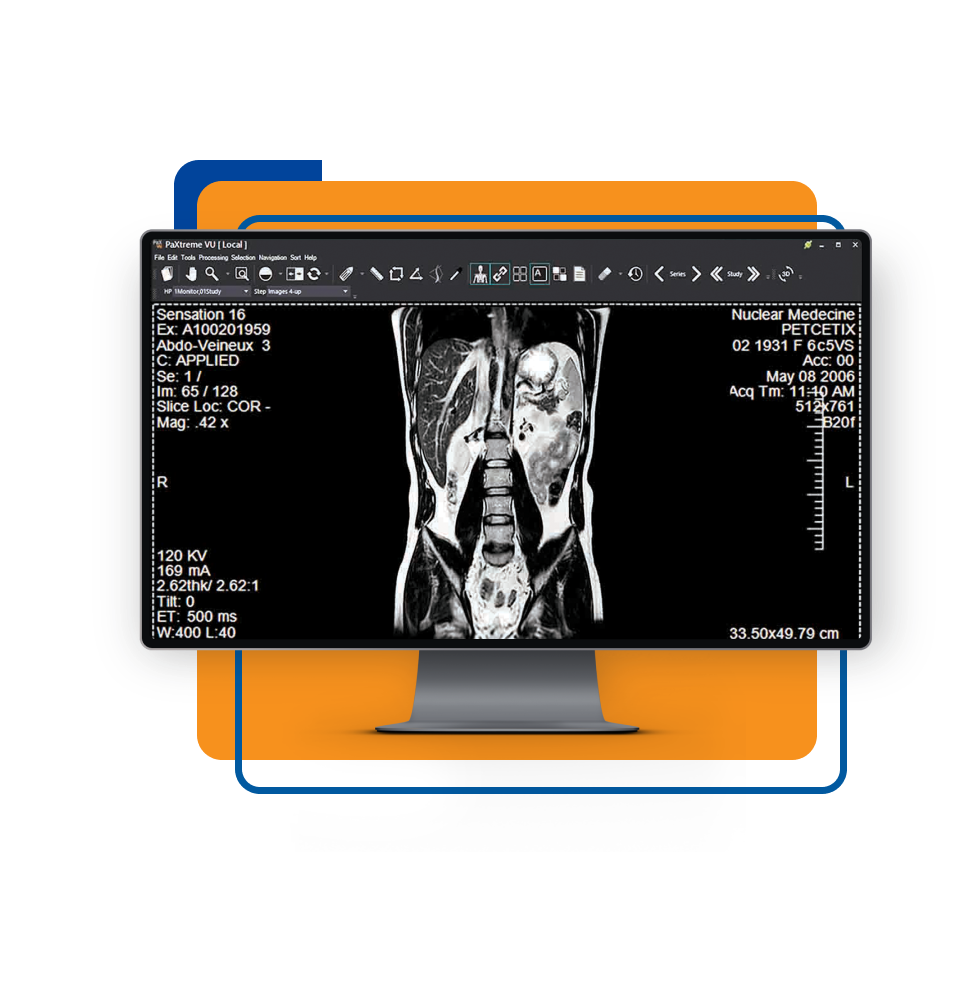 Distance, area, angle, cobb angle measurement.
Colored text, arrow, labeled arrow, circle annotation.
3D real-time reconstruction.
Extract 3D images to report.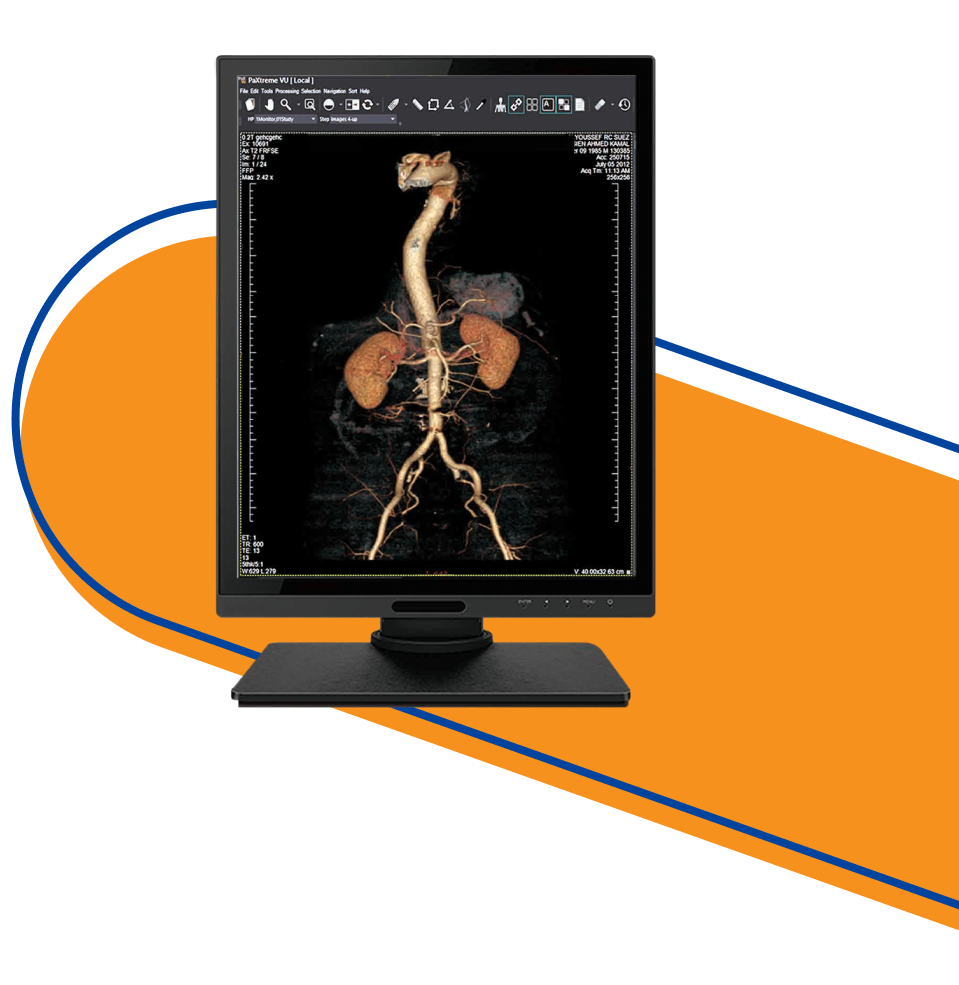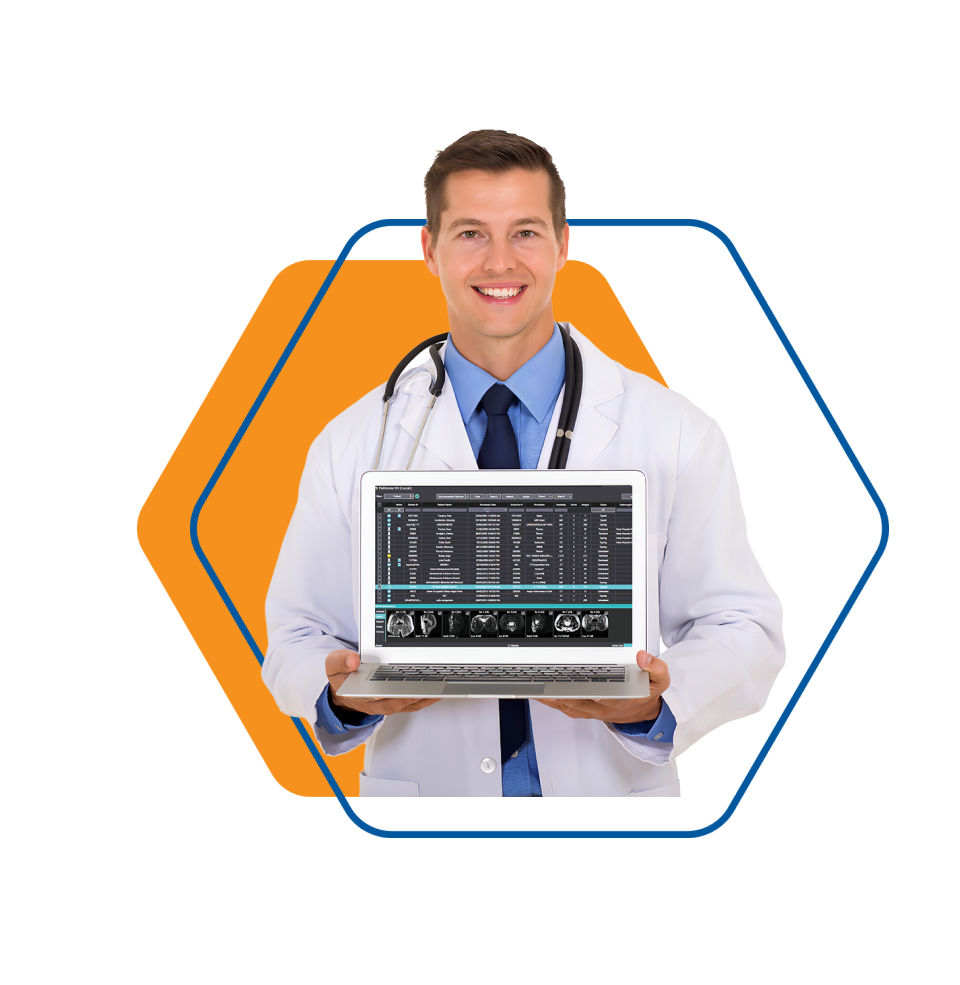 Access the application from anywhere.
Report stages (Typed - Approved - Finalized).
Assign reports to radiologists.
Microsoft word and built-in reporting module.
Copy cropped image into report.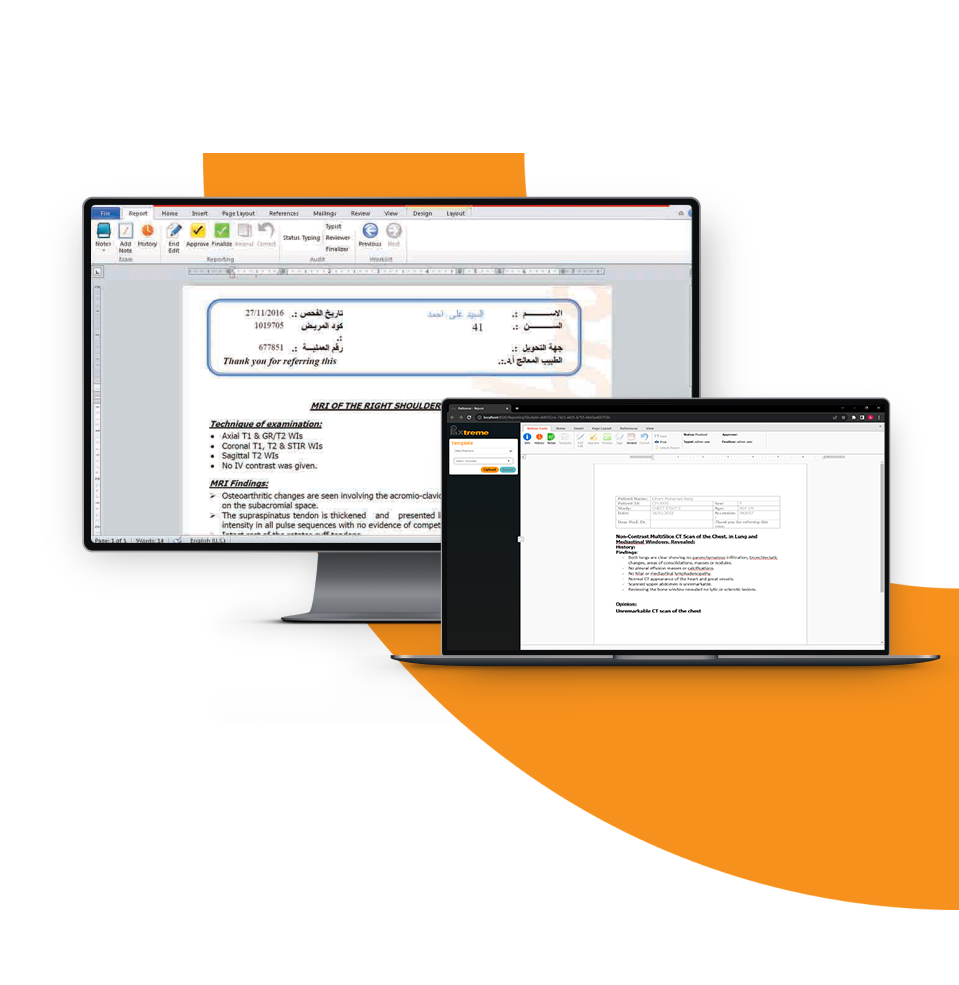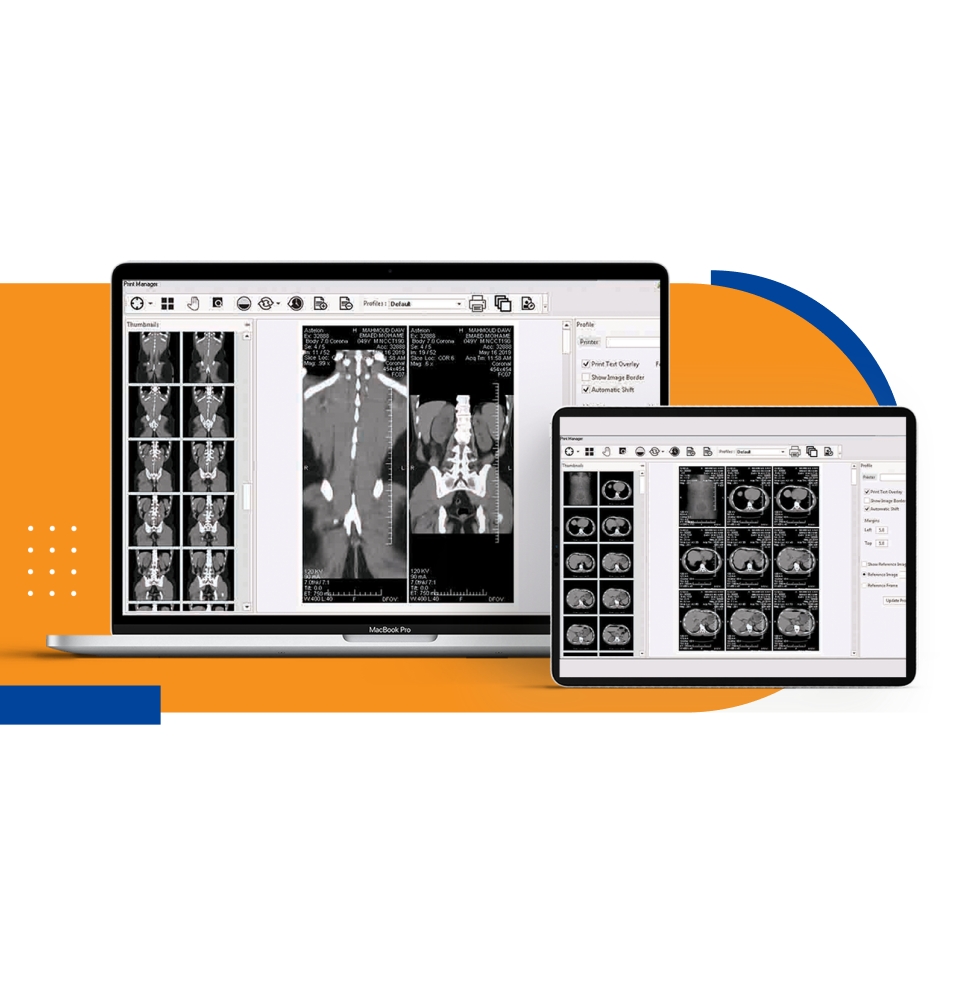 Replace hard-copy based medical images, with huge digital storage.
Enhance the report quality.
Customize your interface and layout.
Improve the diagnosis process for better patient outcome.
Access images from several sites concurrently.
Reduce operational complexity using worklists for prioritizing and managing exams.
Integration platform with other management solutions (RIS, EMR and HIS).
PaXtreme is a scalable, reliable, and easy to use PACS solution designed to fit seamlessly in your workflow.
PaXtreme will help you achieve a filmless environment that can improve your productivity, profitability, and quality of patient service.