Track financial transactions (pay - payback -
expenses - salaries).
Manage insurance invoices.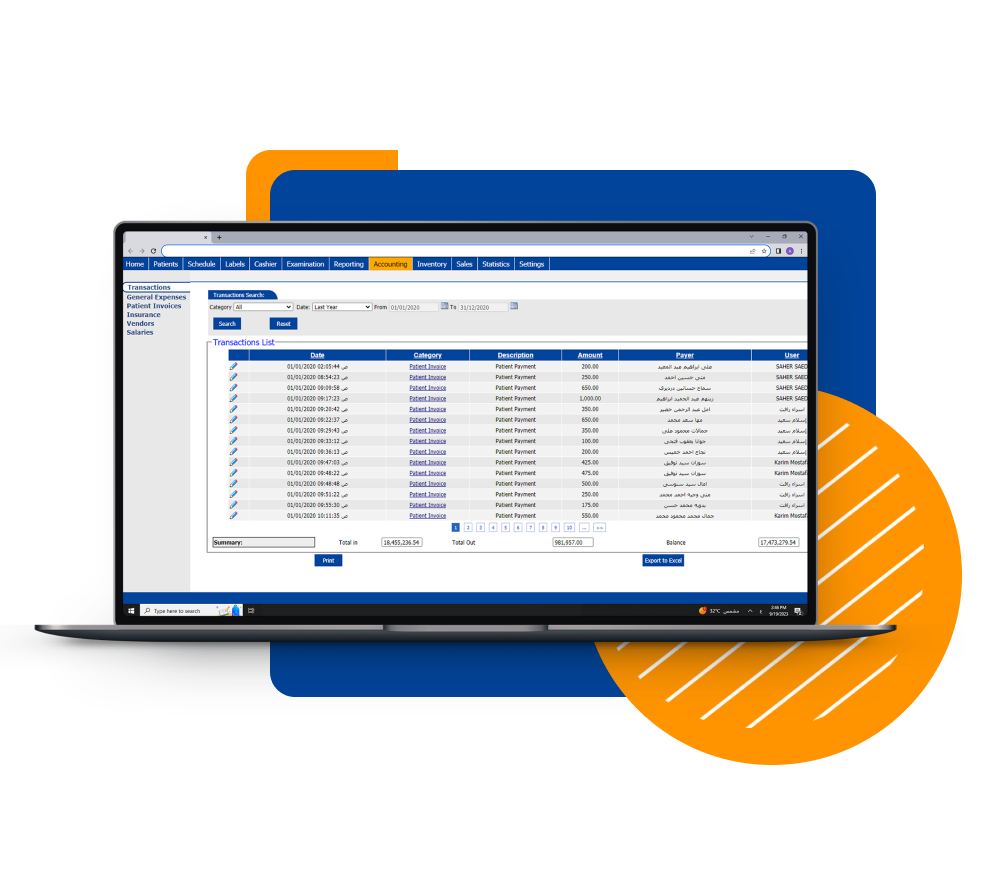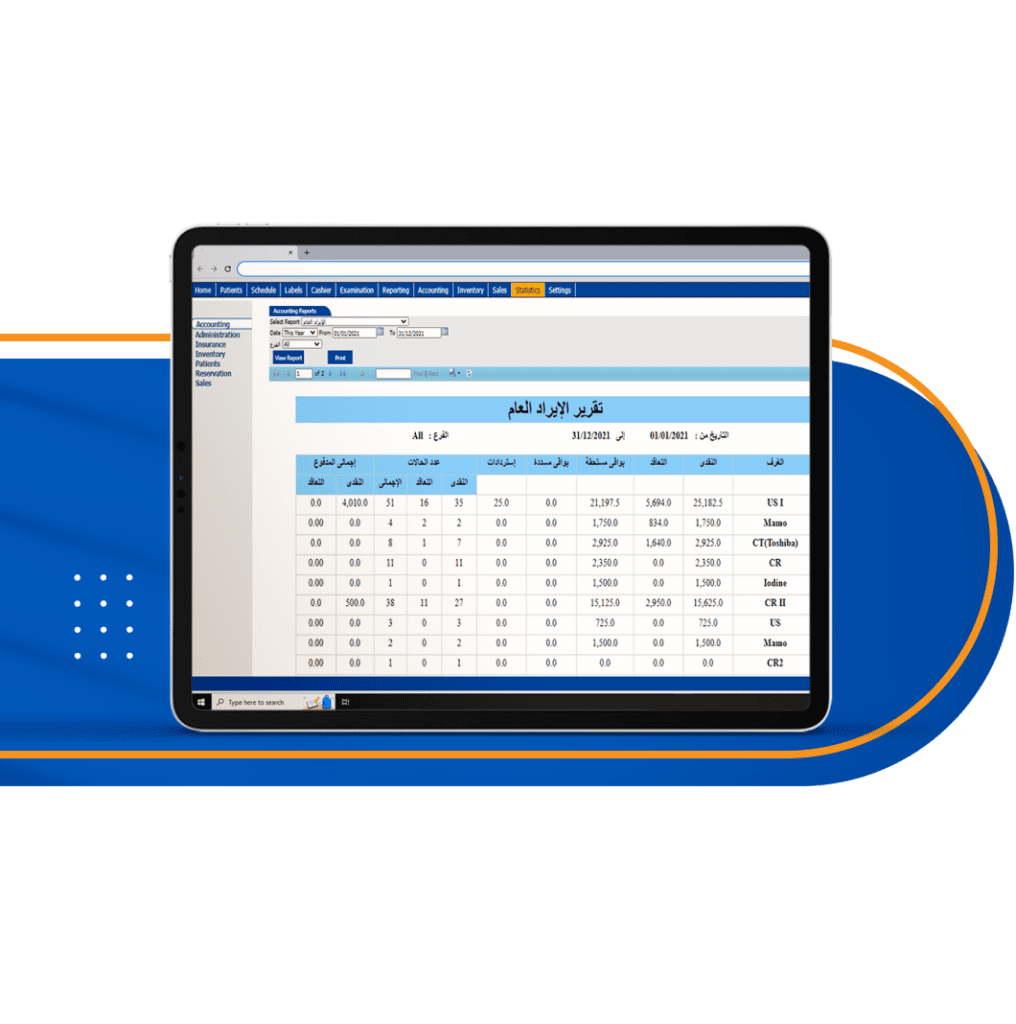 Fully central monitoring.
Detailed financial balance and staff commissions.
Monitor exam - modality transctions.
Microsoft word reporting tools customized templates.
Report automatically detect patient & exam information.
Intergrated report dictation.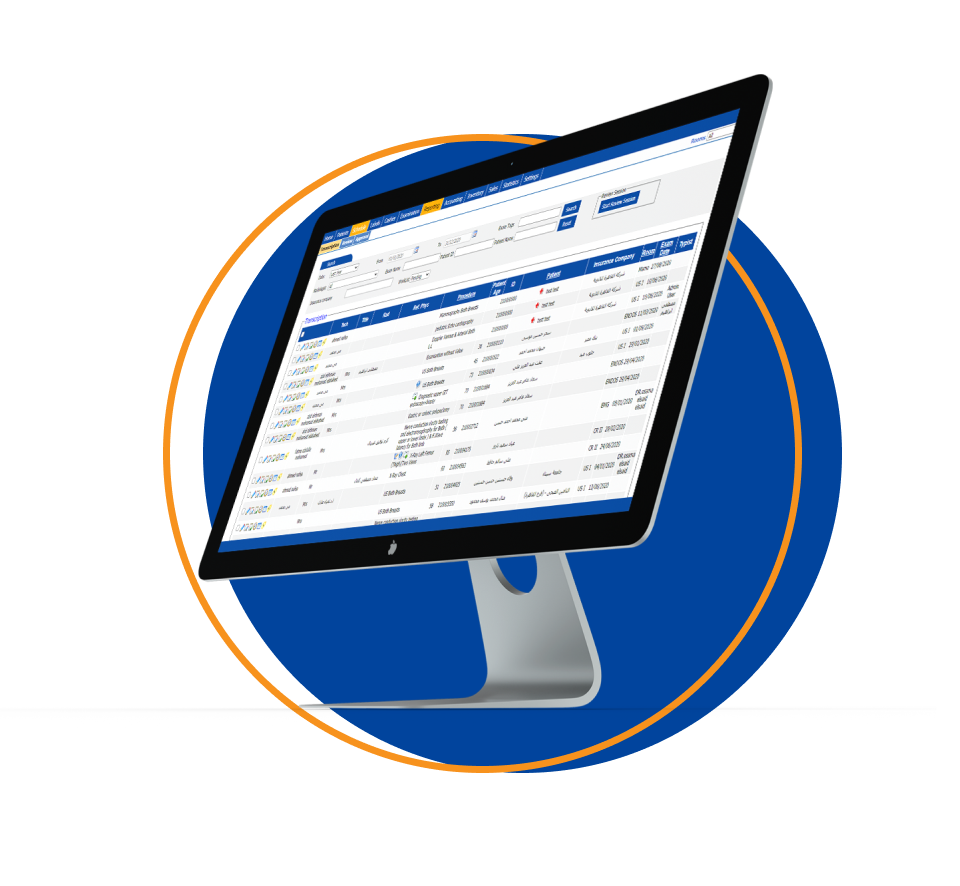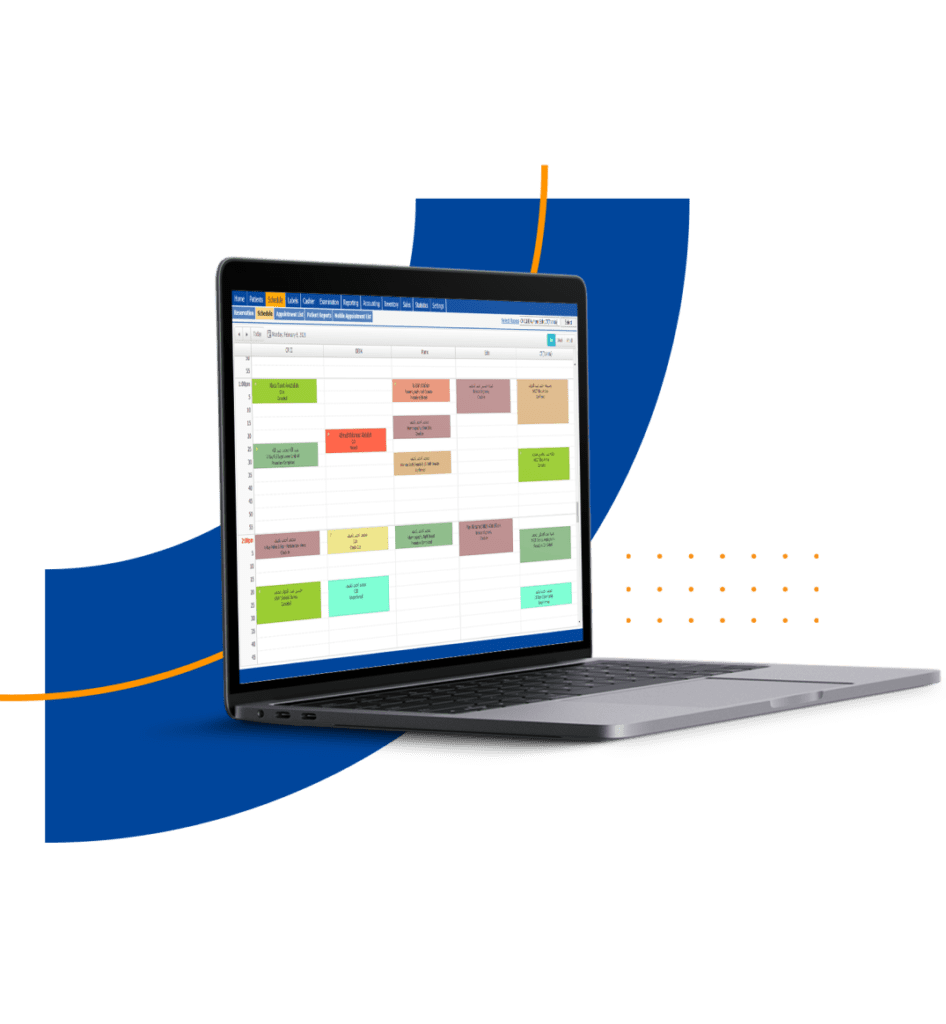 Attach important documents.
Print receipts , bills or stickers.
Stock level and target level for each item.
Manage transactions between different stocks.
Track status of purchase orders.
One-click order creation for required items.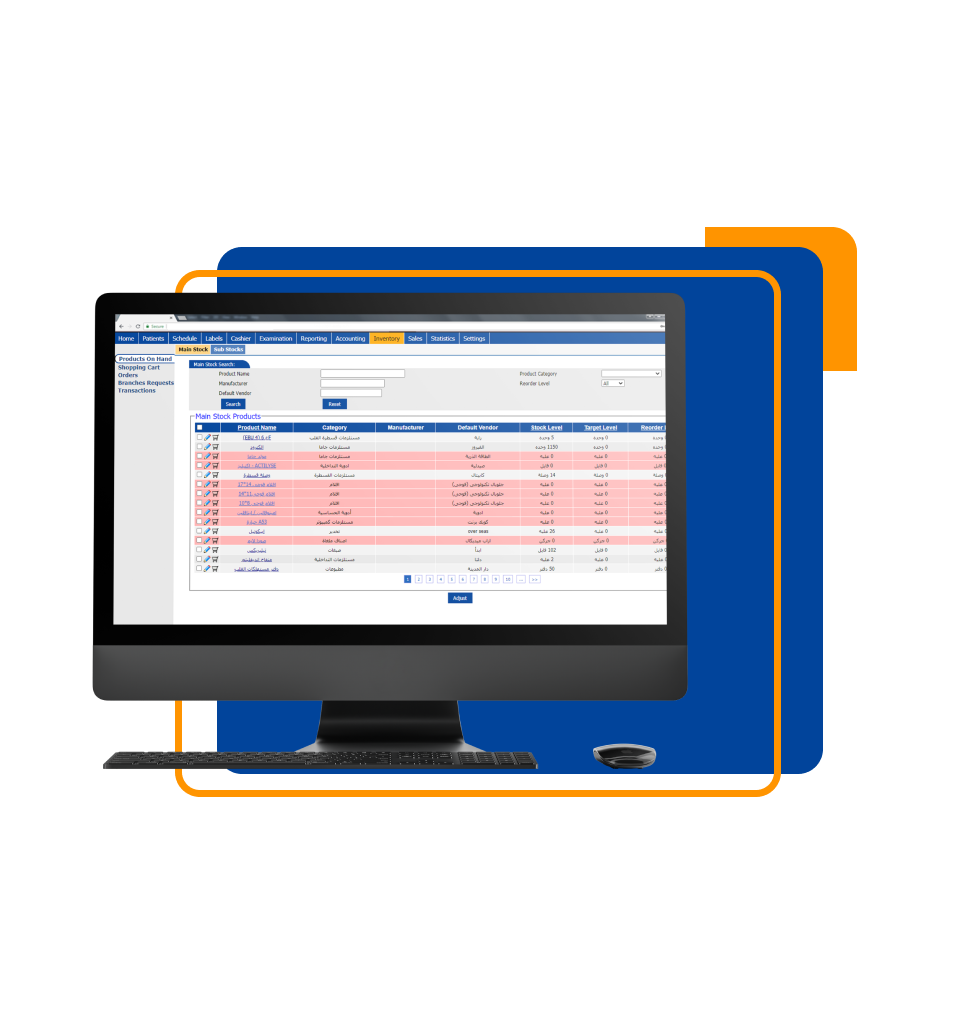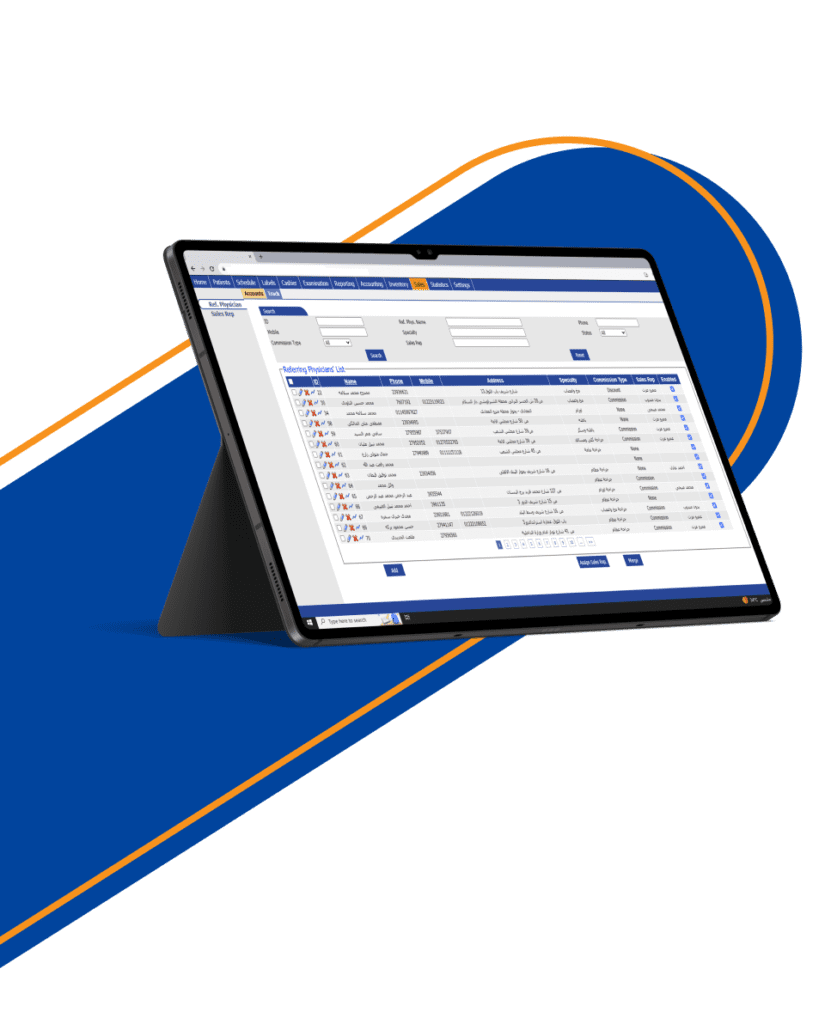 Analyze sales performance.
Monitor each referral physician cases.
Automatically calculate referring doctors and salesmen's commission and discount.