Secure electronic patients' files by triple save function, which replaces paper files with electronic ones, makes patient files safer.
You may access them at any time and from any location with any technological device.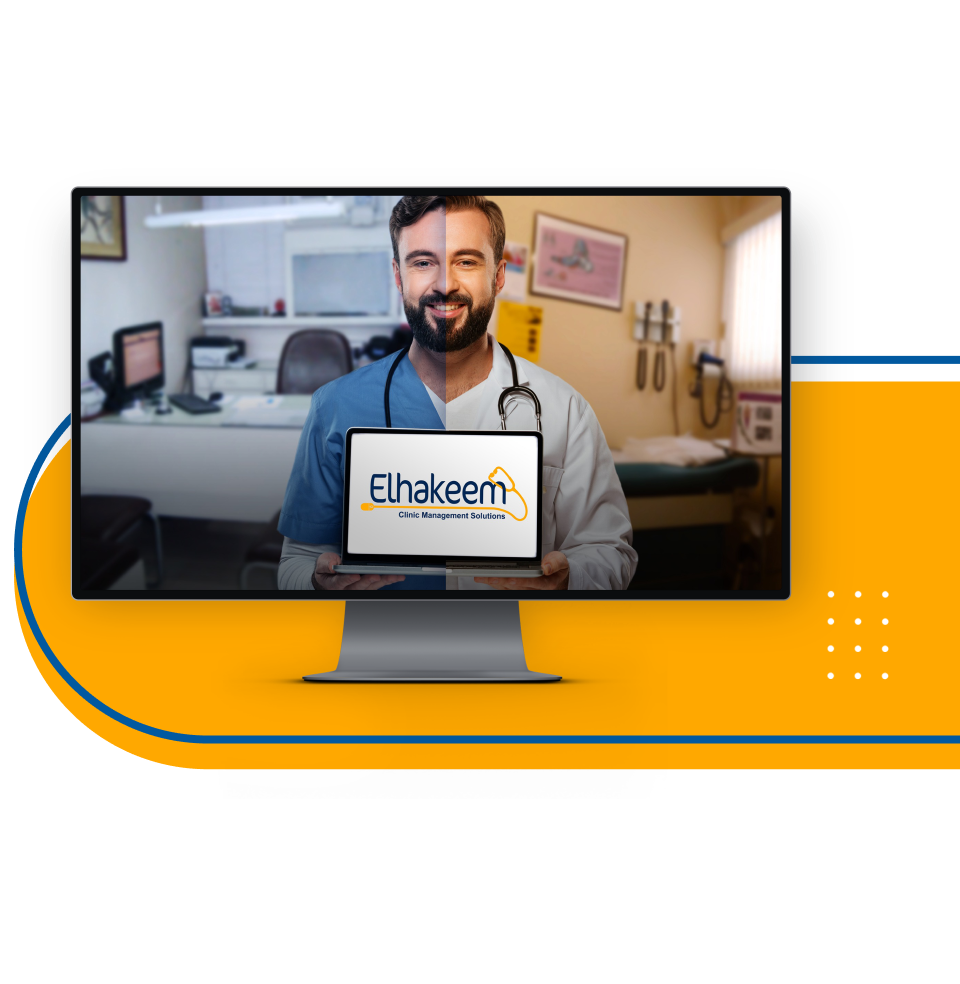 Patient balance / family balance
Document management can any PDF, word...ect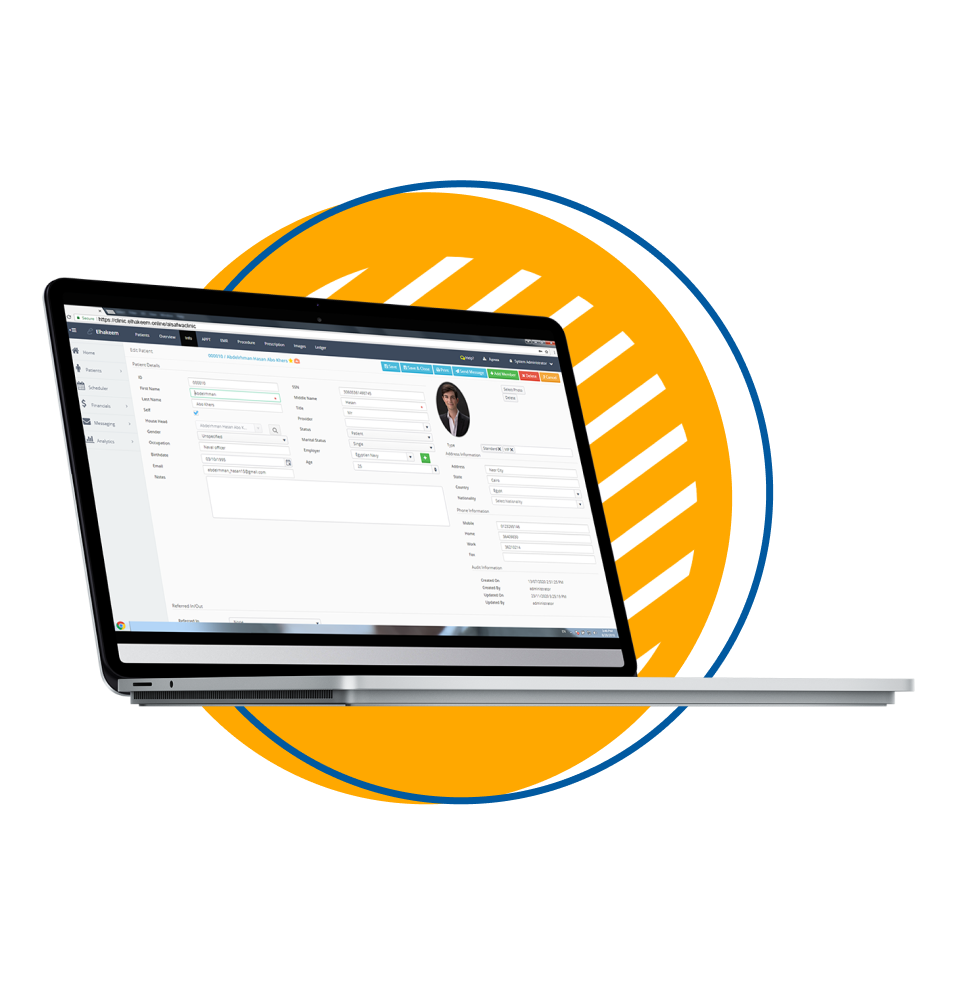 Modern and easy to use scheduler that allow user to manage patient appointments to save your time and avoid any conflicts.
As soon as possible visits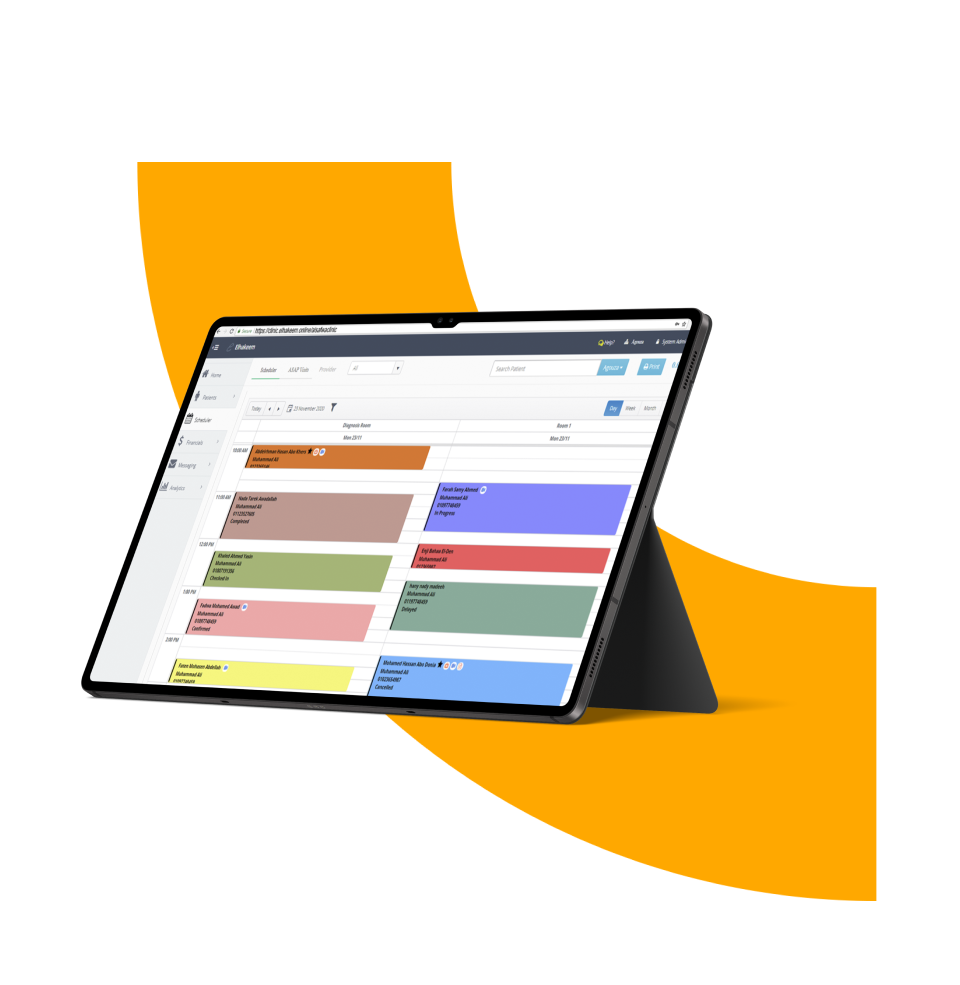 Electronic medical record
Each patient has a file comprising his information as well as his medical and treatment history.
A database that includes all procedures and can be modified at any moment allows the case to be identified and a treatment plan to be prepared quickly.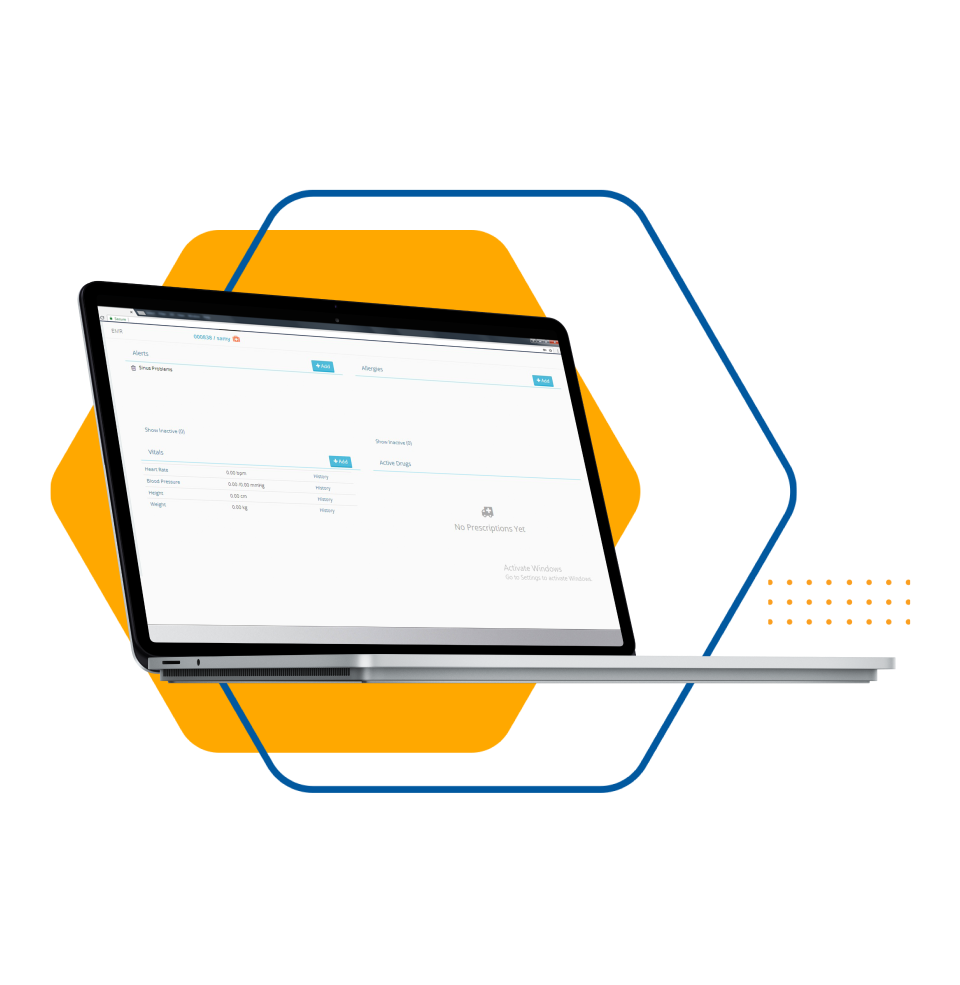 With the ability to manage treatment plans and digital images from one place your life will be hassle free.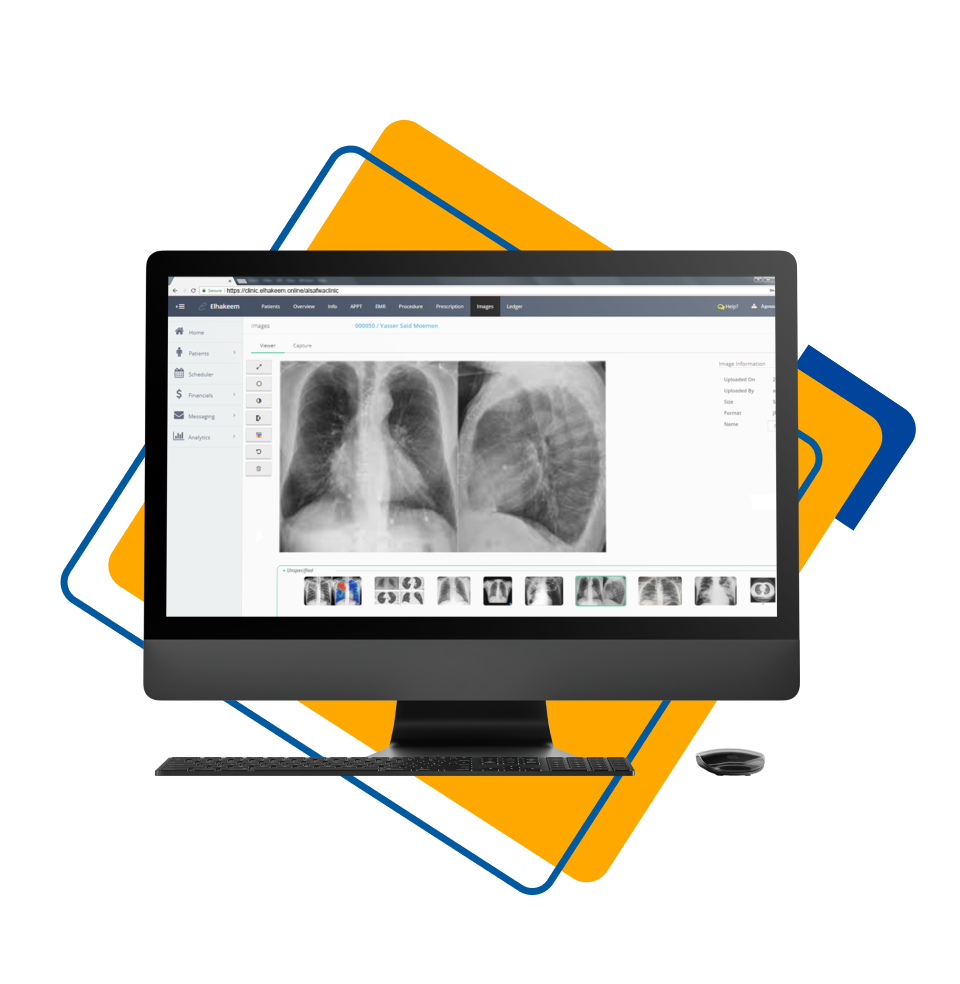 Create your own prescription's design, write and directly print Patient ledger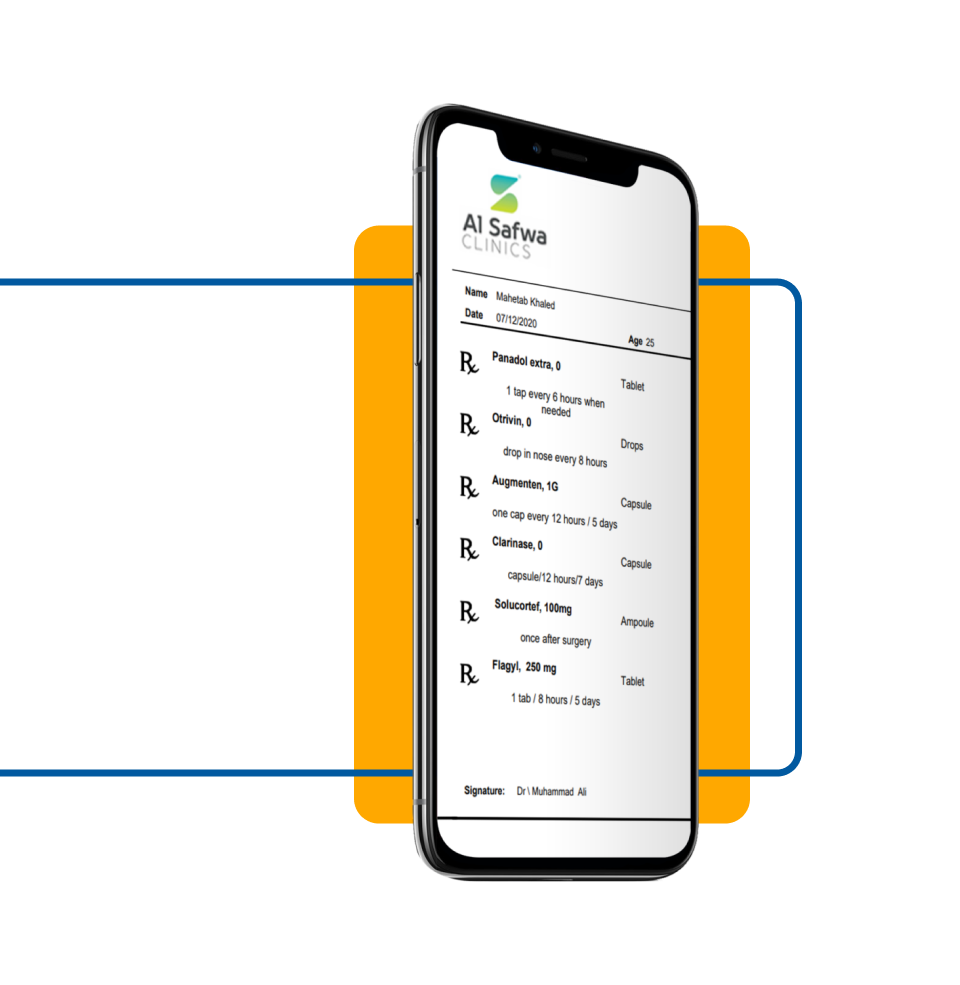 Detailed ledger for your procedures.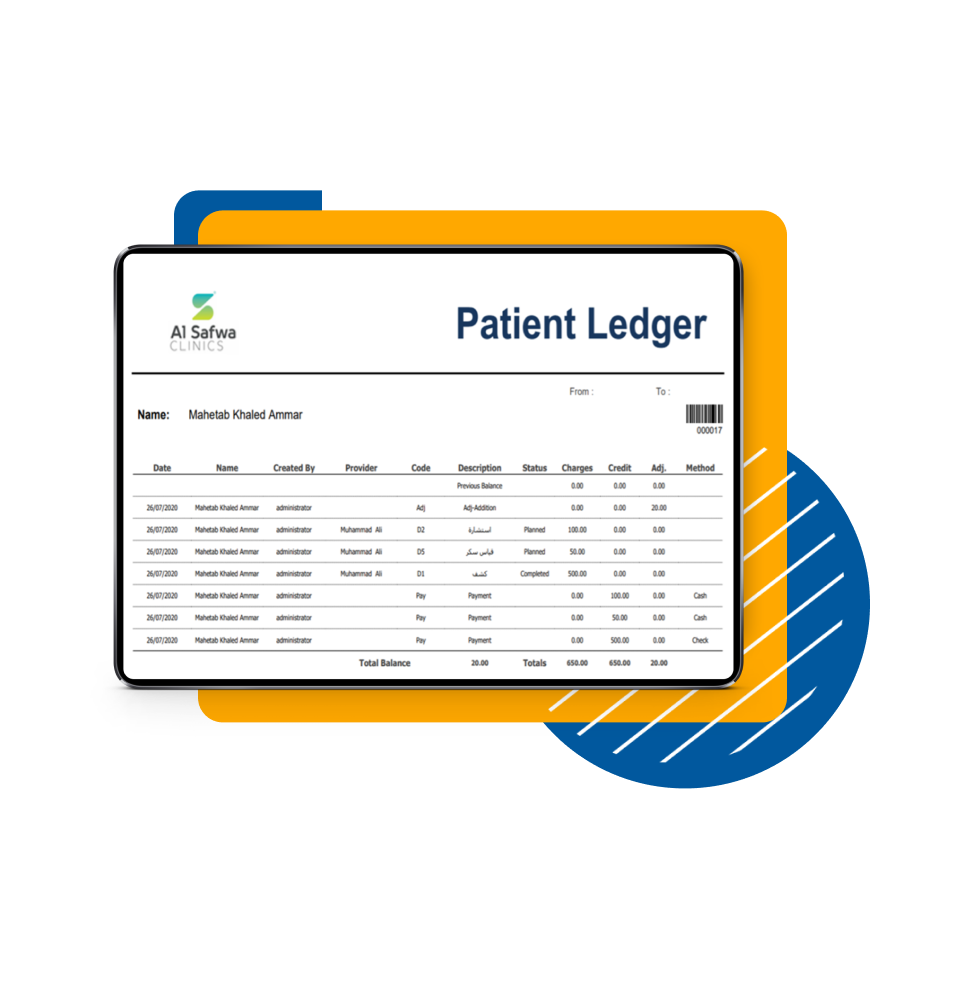 Elhakeem comes with a advanced suite of built-in reports and graphs, providing you with invaluable information on every aspect of your practice.
Patients` balance reports.
Insurance claims Analytical for procedure.
Reports of doctors Commission.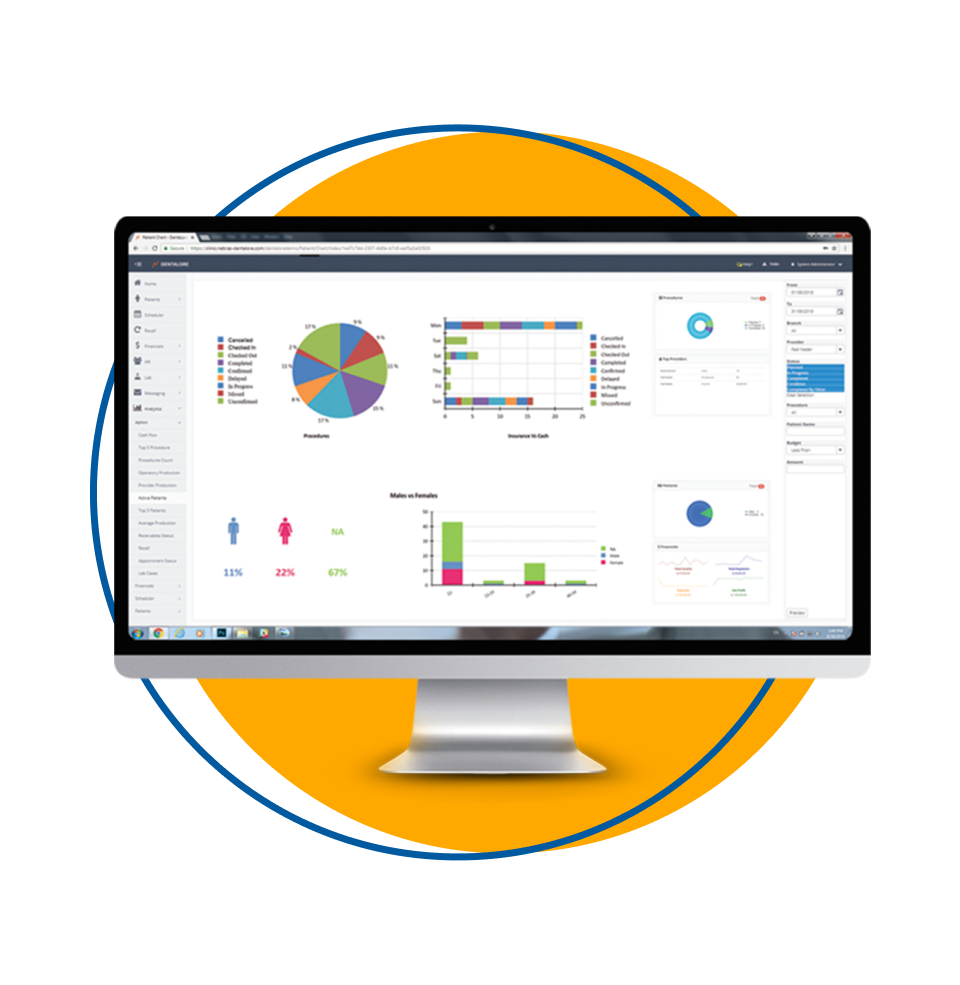 Marketing & Patient communication
Create your own prescription's design, write and directly print.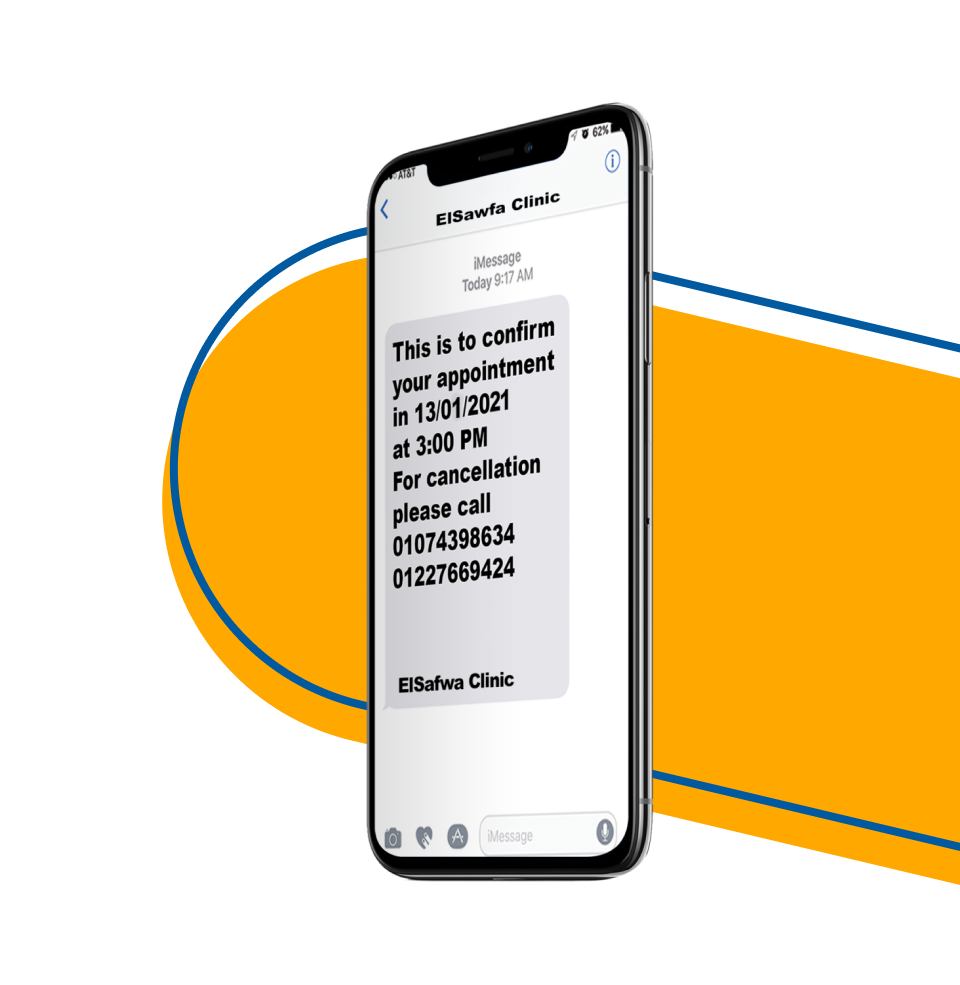 Monitor all of your clinic's expenses, track the doctors' financials, patients and insurance cash flow movement.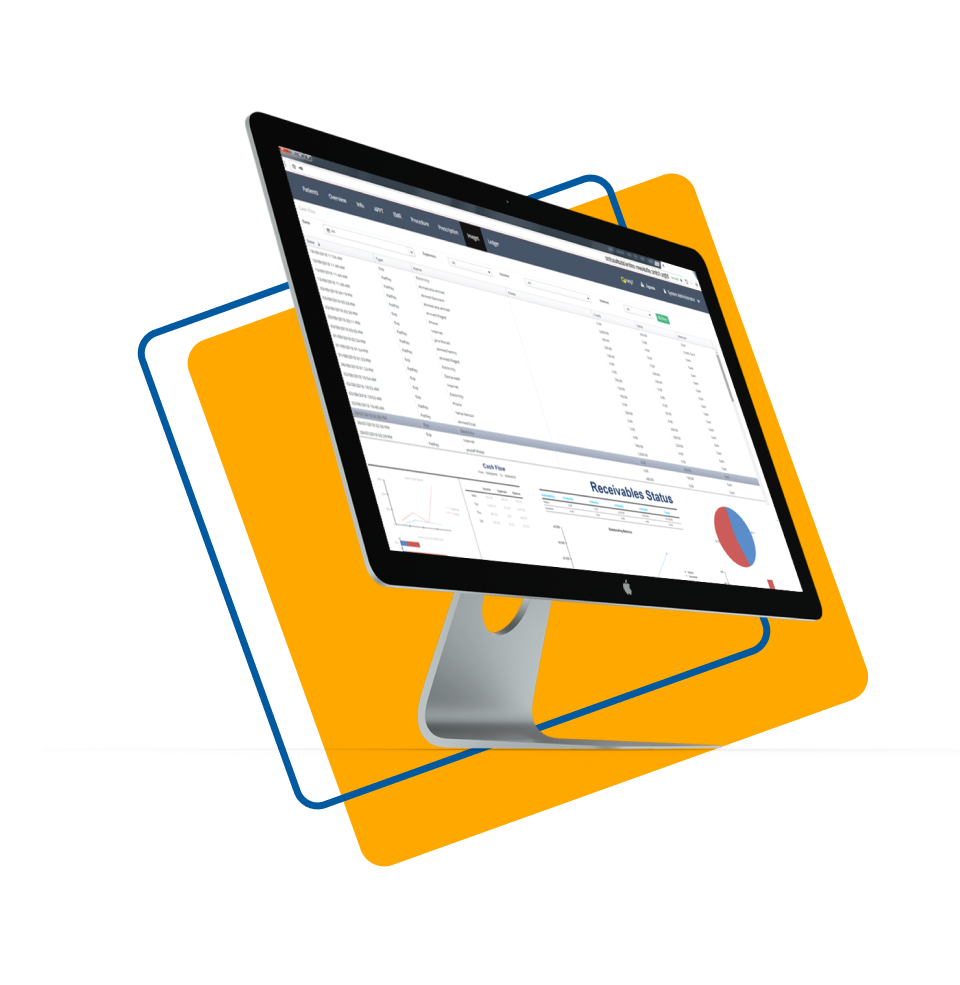 Our state-of-the-art telehealth solution enables patients to connect with providers from home.
Allowing your patients to schedule appointments.
Make electronic payments, and book fully online telehealth consultations.